Our Company
At first – 1997 – there was a vision!
Successful for more than 20 years!
To found an own company and being independent – this was the beginning.
Then the aim was to impart experience with developers, manufacturers and distribution systems by providing consulting.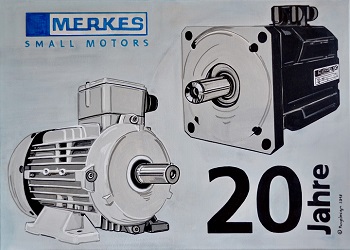 And Today?
Today we are a partner of a huge number of companies in many different kinds of business branches. Our motors "Made in Europe" proved for example in
■ the textile machine industry
■ production of glass items
■ machine tools
■ profile processing machines
■ laser technology
■ handling and positioning systems
■ solar technology
■ pump, fan and compressor industry                                                                                                                                                                                                                 ■ electro mobility
We keep also moving in the future!
When should we discuss your application?